The Cheesecake Factory Names Michael E. Jannini as President
Company Also Names David M. Gordon as Chief Operating Officer and Dina R. Barmasse-Gray as Senior Vice President of Human Resources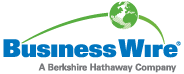 CALABASAS HILLS, Calif., Feb 17, 2010 (BUSINESS WIRE) -- The Cheesecake Factory Incorporated
(CAKE

23.49

,

+0.09

,

+0.39%

)
today announced that it has named Michael E. Jannini as President of The Cheesecake Factory Incorporated, effective February 16, 2010. Mr. Jannini will be responsible for leading the Company's restaurant operations, marketing, purchasing, quality assurance and guest experience departments.
Mr. Jannini is a veteran of the hospitality industry having spent over 20 years in various management roles with Marriott International, Inc. He most recently served as Executive Vice President and General Manager of Global Brand Strategy and Innovation at Marriott. In this role, he developed comprehensive, long-term strategies to drive the company's future brand investment and protect its industry-leading competitive position. Key highlights of Mr. Jannini's prior roles with the company include leading the global brand management of Marriott's 17 brands worldwide and various operational roles in both regional and local capacities.
"Mike's success in guiding the long-term growth and profitability of a high-quality, consumer-driven brand in the hospitality industry makes him well suited for his role as President of The Cheesecake Factory Incorporated," said David Overton, Chairman and CEO. "Mike is a results-oriented leader who brings a wealth of experience to our Company spanning multiple disciplines. He is a strategic thinker and collaborator with a service-minded orientation. I am very excited to have Mike join us and extend a warm welcome to him on behalf of our Board of Directors and the entire management team."
The Company also announced two additional key leadership appointments. David M. Gordon has been named Chief Operating Officer of the Company's restaurants and Dina R. Barmasse-Gray has been named Senior Vice President of Human Resources.
Mr. Gordon, a 17-year veteran of The Cheesecake Factory, was formerly Senior Vice President of Operations for The Cheesecake Factory restaurants. He will continue to lead all operations for the Company's namesake concept and adds Grand Lux Cafe to his responsibilities. He previously served the Company as Regional Vice President, West Coast Operations; Area Director of Operations; and General Manager.
Ms. Barmasse-Gray joined the Company three years ago as Vice President of Talent. She is now responsible for all human resources functions, including talent, performance development and training, leadership development, staff relations, and compensation and benefits. Ms. Barmasse-Gray has more than 20 years experience in various human resource capacities, having spent the majority of her career with The Boeing Company, where she led the human resources function for a $3 billion division.
"We congratulate David and Dina on their expanded roles with the Company. David is well deserving of his promotion to Chief Operating Officer of our restaurants, given his many years of success with us in operational roles of increasing responsibility and authority. He was instrumental in leading our restaurants through a very difficult operating environment during the past year, driving our cost management initiatives forward without sacrificing quality or the guest experience. He is a proven and effective leader whose integrity and commitment to excellence have earned him the trust and respect of everyone that he works with," remarked Overton.
"Dina has fulfilled the role of our lead Human Resources executive on an interim basis for over a year and has demonstrated strong leadership capabilities. She is responsible for a key area within our Company, as the continued selection, training, development and engagement of our people remains critical to our success in the future," concluded Overton.
About The Cheesecake Factory Incorporated
The Cheesecake Factory Incorporated created the upscale casual dining segment in 1978 with the introduction of its namesake concept. The Company operates 161 full-service, casual dining restaurants throughout the U.S., including 147 restaurants under The Cheesecake Factory(R) mark; 13 restaurants under the Grand Lux Cafe(R) mark; and one restaurant under the RockSugar Pan Asian Kitchen(R) mark. The Company also operates two bakery production facilities in Calabasas Hills, CA and Rocky Mount, NC that produce over 70 varieties of quality cheesecakes and other baked products. For more information, please visit
www.thecheesecakefactory.com
.
SOURCE: The Cheesecake Factory Incorporated