PRESS RELEASE
Carol Surface to Lead Best Buy's Human Capital Team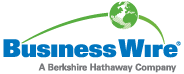 MINNEAPOLIS, Feb 17, 2010 (BUSINESS WIRE) -- Best Buy Co., Inc.
(BBY 36.28, -0.15, -0.41%)
today announced that Carol A. Surface, Ph.D., has been named executive vice president and chief human resources officer, effective March 1, 2010.
Surface, age 44, will report to Brian Dunn, Best Buy's CEO, and will be responsible for developing and directing Best Buy's global human resources organization. She will lead Best Buy's overall human resources strategy, including global talent attraction, staffing and retention, leadership development, diversity, organizational design and cultural development, employee education and development, compensation and benefits and employee relations. She also will have oversight of Best Buy's legal department.
"Best Buy success is directly related to its people -- their commitment, their innovation and their passion. As we look to the future and the opportunity to serve our customers in the digitally connected world, it is critical that we attract, motivate and retain experienced, knowledgeable and creative employees," said Best Buy CEO Brian Dunn. "Carol's global experience and proven track record make her an ideal fit for Best Buy in so many ways, yet I'm most pleased that she shares our fundamental belief that the real secret to Best Buy's success -- over our first 40-plus years and in the future -- is our people. Carol has the transformational skills and strategic business perspective that we need to help Best Buy embrace new challenges and seize new opportunities across the globe. I am thrilled to welcome Carol to the Best Buy leadership team."
Surface is joining Best Buy from PepsiCo where she served as senior vice president, human resources, and chief personnel officer for PepsiCo International, based in New York. In her most recent Dubai-based role, Surface was responsible for all aspects of human resources across the Asia Pacific region, Middle East and Africa. Prior to that role, she was human resources vice president for PepsiCo's China Beverages business, based in Hong Kong. She joined New York-based PepsiCo in May 2000, as director, organization & management development. In this role, Carol had global responsibility for design and implementation of core human resources processes such as performance management, employee surveys, 360 feedback, as well as career and leadership development curricula. Prior to joining PepsiCo, Surface gained more than 10 years' experience in human resources and organizational development in the retail, automotive supplier, and chemical industries at Kmart, Eaton Corporation, and Dow Chemical.
Surface earned both a master's degree and doctorate in industrial/organizational psychology from Central Michigan University. She is a member of the American Psychological Association, The Society for Industrial-Organizational Psychologists and the Conference Board HR Council. Surface has published in professional and academic journals such as Psychological Assessment and Advances in Developing Human Resources.
About Best Buy Co., Inc.
With operations in the United States, Canada, Europe, China and Mexico, Best Buy is a multinational retailer of technology and entertainment products and services with a commitment to growth and innovation. The Best Buy family of brands and partnerships collectively generates more than $45 billion in annual revenue and includes brands such as Best Buy, Audiovisions, The Carphone Warehouse, Future Shop, Geek Squad, Jiangsu Five Star, Magnolia Audio Video, Napster, Pacific Sales, The Phone House, and Speakeasy. Approximately 155,000 employees apply their talents to help bring the benefits of these brands to life for customers through retail locations, multiple call centers and Web sites, in-home solutions, product delivery and activities in its communities. Community partnership is central to the way business is done at Best Buy. In fiscal 2009, Best Buy donated a combined $33.4 million to improve the vitality of the communities where its employees and customers live and work. For more information about Best Buy, visit
www.bestbuy.com
.
SOURCE: Best Buy Co., Inc.