PPG Appoints J. Craig Jordan as Vice President, Human Resources
Charles W. Wise, Current Vice President, Human Resources, to Retire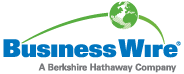 PITTSBURGH, Apr 13, 2010 (BUSINESS WIRE) -- PPG Industries
(PPG

69.33

,

+0.44

,

+0.64%

)
has announced that J. Craig Jordan, PPG director, labor compensation and employee relations, will succeed Charles W. "Bud" Wise as vice president, human resources, effective Aug. 1, when Wise will retire from the company. Jordan will become a member of PPG's operating committee, reporting to Chairman and CEO Charles E. Bunch.
"Craig has demonstrated throughout his career that he can manage complex issues and that he is an advocate of change," Bunch said. "I look forward to having him as a member of my leadership team."
Regarding Wise's departure, Bunch said, "Although his retirement is several months off, I want to thank Bud for his strong leadership and guidance during this period of rapid transformation in our company. He has contributed to the overall strategic direction of the company and has been instrumental in guiding PPG through the organizational transformation associated with the acquisition of SigmaKalon, the divestiture of the automotive glass business and the rapid growth of our organization in Asia."
Jordan joined PPG in 1989 as director, human resources, at the company's Natrium, W.Va., plant, and in 1992 moved to the corporate labor relations staff as manager, industrial relations. In 1994, he was appointed director of human resources for the fiber glass business, and in 1999, he became director, human resources, for optical products, based at Pinellas Park, Fla. Jordan assumed responsibility for corporate industrial relations in 2003, and his responsibilities subsequently expanded to include employee relations, policy and compensation. Jordan earned his bachelor's and master's degrees from West Virginia University.
Wise joined PPG in 1969 at its former Mount Vernon, Ohio, glass plant. After serving as a member of the faculty at Juniata College from 1973 to 1979, Wise returned to PPG and progressed through numerous human resources management roles in the coatings businesses and at the corporate level prior to being elected to his current post. A native of Pittsburgh, Wise earned a bachelor's degree in psychology from Ohio University and an MBA from the University of Pittsburgh. He has served as a member of the board of directors of the Human Resources Policy Association. Wise will continue to serve on the board of trustees of Juniata College and in his involvement with the YMCA.
About PPG PPG Industries' vision is to continue to be the world's leading coatings and specialty products company. Founded in 1883, the company serves customers in industrial, transportation, consumer products, and construction markets and aftermarkets. With headquarters in Pittsburgh, PPG operates in more than 60 countries around the globe. Sales in 2009 were $12.2 billion. PPG shares are traded on the New York Stock Exchange (symbol: PPG). For more information, visit
www.ppg.com
.