Clear Channel Outdoor Names Jonathan Walsh Executive Vice President of Human Resources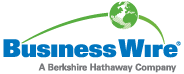 PHOENIX, Apr 12, 2010 (BUSINESS WIRE) -- Clear Channel Outdoor Holdings, Inc.
(CCO

11.80

,

+0.06

,

+0.51%

)
, today announced that Jonathan Walsh has joined the company as Executive Vice President of Human Resources, reporting to company CEO Ron Cooper. Walsh will be based in Phoenix.
"Effective and strategic human resources management is an essential component of our capacity to grow," said Cooper. "Jonathan has terrific credentials in HR management and will be an important contributor as we continue to achieve our operating and financial objectives. We are pleased to welcome him as a key member of our leadership team."
Before joining Clear Channel Outdoor, Walsh held senior human resources positions in the financial services industry, most recently as Executive Consultant - HR Strategy & Compensation at Wells Fargo Internet Services Group and earlier with Washington Mutual and its acquirer JP Morgan Chase, and Providian Financial. His areas of expertise include compensation and benefits, organizational effectiveness, learning and development, planning and analysis, recruiting, performance and talent management.
Walsh is a member of leading professional organizations including the Society of Human Resource Management (SHRM), WorldAtWork, Northern California Human Resources Association and Bay Area Compensation Association. He is a pro bono account director of the Strategic Human Resources Practice at Taproot Foundation.
A graduate of Wabash College with a B.A., cum laude, in psychology, Walsh received an M.A. in industrial/organizational psychology from Roosevelt University.
About Clear Channel Outdoor
Clear Channel Outdoor
(CCO

11.80

,

+0.06

,

+0.51%

)
is the world's largest outdoor advertising company with close to one million displays in over 50 countries across 5 continents. In the United States, the company operates over 200,000 advertising displays and has a presence in 48 of the top 50 Designated Market Areas. It also operates airport, rail, and mall advertising businesses worldwide. Its Spectacolor (U.S.) and DEFI (international) divisions are the global market leaders in spectacular sign displays, including in New York's Times Square. Clear Channel Adshel is the company's international street furniture division, which operates over 3,500 municipal advertising contracts worldwide. Clear Channel Outdoor also operates digital displays and networks in most of its divisions. More information may be found by visiting
www.clearchanneloutdoor.com
.
Certain statements in this release constitute "forward-looking statements" within the meaning of the Private Securities Litigation Reform Act of 1995. Such forward-looking statements involve known and unknown risks, uncertainties and other factors which may cause the actual results performance or achievements of the Company to be materially different from any future results, performance or achievements expressed or implied by such forward-looking statements.
SOURCE: Clear Channel Outdoor Holdings, Inc.